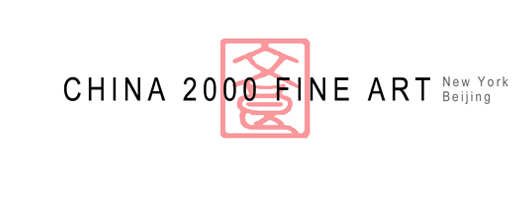 Calligraphy
翰林逼華蓋,鯨力破滄溟。天上張公子,宮中漢客星。
賦詩拾翠殿,佐酒望雲亭。紫誥仍兼綰,黃麻似六經。
內分金帶赤,恩與荔枝青。
無复隨高鳳,空馀泣聚螢。
此生任春草,垂老獨漂萍。倘憶山陽會,悲歌在一聽。
[A poem titled "Presented to the Hanlin Xueshi Zhang Ji" was written by Tu Fu (712-770) ]
Translation
Your rank at Hanlin (the Imperial Academy) is almost as high as the canopy over an imperial carriage, and your power resembles the whale dominating the sea. Up high in the sky is Zhang gongzi (a title of respect for Zhang as he was the son of the prime minister) who is the new star in the palace (Zhang Ji was the son-in-law of the emperor).
Write poetry at the Shicuidian palace; drink wine at the Wangyunting pavilion (both places located inside the imperial palace; Zhang resided in the palace). The writing in the imperial decrees which are written on jute paper and sealed by purple clay is as precise as that in the six Confucian classics. (Part of Zhang's duties at Hanlin, the Imperial Academy, was as the ghost writer for the emperor and the confidential secretary preparing drafts of decrees. These two verses praise Zhang's advanced knowledge of literature.) Bestowed with court attire in red with a golden belt (government official were granted the privilege of wearing court robes. Rank was further distinguished by a hierarchy of color and ornamentation) and with green lychee (which was the favorite fruit of Yang Guifei, the beloved consort of Emperor Xuanzong of Tang).
I can no longer follow the high flying phoenix and am weeping under the firefly lamp. (During the Jin Dynasty, a young boy Che Yin (ca.333-ca.401) was too poor to afford an oil lamp. Thus, he caught fireflies and put them inside a small cloth pouch to make a "firefly lamp". With this faint light he was able to study very diligently and eventually became a great scholar.) My life is as low as the spring grass, and as lonely as the drifting duckweed. If you still remember our old friendship, please listen to my lament. (Tu Fu hopes his old friend Zhang Ji will help him to obtain an official position)
Inscription
丁亥大暑勉应敬斋二哥属。弟厚谷
铃印:葭翁長年
Written on the Great Heat day of the year of Dinghai (1947) for Mister Jingzhai. Hougu (signature)
Seal: Jiaweng zhangnian
Artist Bio
Zhang Hougu (1880-?), former name Longrui, courtesy name Xiufu, pseudonym Zhizhai, studio name Bijia jingshe, was a native of Nanpi, Hebei province. His great-uncle was the late-Qing official Zhang Zhidong (1847-1909). He was the governor of Wuxi, Jiangsu province. Zhang was a great collector who especially focused on epigraphy. In 1928 he published Bijia Jingshe Yin Cun, an album of seal rubbings.