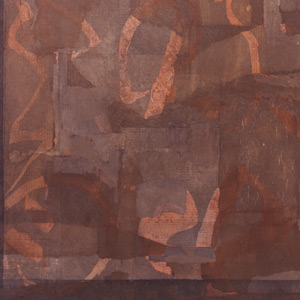 October 26 to November 22, 2006
ARTIST RECEPTION:
Thursday, October 26
from 6 to 8 pm
China 2000 Fine Art takes great pleasure in presenting MADE IN BEIJING FORWARD SLASH NEW YORK, an exhibition of new works by Wei Jia, a contemporary artist from Beijing now living in New York. The exhibition consists of twelve recent large works, 52 x 52 inches, in ink, graphite, pastel, gouache and Xuan paper collage on canvas.
For more information on Wei Jia and his art work...
No. 0666--Zhang Xu, detail.