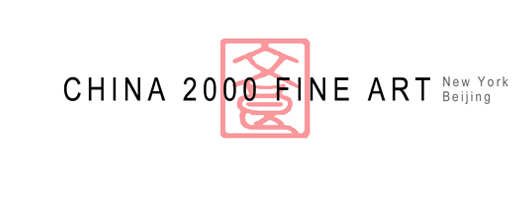 STRONGER TOGETHER - MELDING CULTURAL IDIOMS
Roy Lichtenstein (1923-1997)
Artwork Image
"Landscapes in the Chinese Style" was the last complete series of paintings created by Roy Lichtenstein. Between 1994 and 1997, Lichtenstein became heavily inspired by the tradition of Chinese landscapes. Primarily interested in Song Dynasty landscapes, Lichtenstein sought to incorporate broad ideas about space and atmosphere from ancient Chinese art, and not to appropriate direct imagery, as he had done in his early pop-works of the 1960s. In addition, Lichtenstein played with the idea of abstract painting like the Chinese artists of the past - only the tiniest details on the large canvas suggest to the viewer that the work is Chinese inspired. The small figure on the lower left, as well as Lichtenstein's refined use of varying sized Ben-Day dots, defines the pictorial space, unlike the artist's earlier use of bold outlines. (In the ancient Mustard Seed Manual of Chinese Painting, the use of dots is a Chinese painting technique, done very differently and for a very different reason. Nevertheless, Lichtenstein's use of dots, by inference, brings the classical use to mind). The incongruous rice picker's hat on the poet triggers associations for the Western viewer with East Asia. The hat is a recognition factor, a visual cliché that serves to underpin the East Asian feel of the pictures. This series of work is a stunning example of how the artist subtly infers the cliché, or stereotype, of the Westerner's generalized view of ancient Chinese art. He finely blends his own past techniques and mechanics of painting and print making with ancient inspiration for a fresh and mature late work.
Lichtenstein noted that his series of "Landscapes in the Chinese Style" was first inspired by a 1994 exhibition of splendid landscape monotypes and pastels by Edgar Degas. These, in turn, stimulated his interest in lyrical and atmospheric Chinese mountain scenes, which he studied in the color reproductions of art books. His familiar technique is evident in this new body of work, but the color range is spare and mostly subdued; nevertheless, bold accents anchor the monumental compositions and amuse us with their anecdotal details of small boats, bridges, and twisted trees or strategically placed philosophers and scholars.
Roy Lichtenstein
(October 27, 1923 - September 29, 1997) was a prominent American pop artist. During the 1960s his paintings were exhibited at the Leo Castelli Gallery in New York City and along with Andy Warhol, Jasper Johns, James Rosenquist and others he became a leading figure in the new art movement. His work defined the basic premise of Pop Art better than any other through parody. Favoring the old-fashioned comic strip as subject matter, Lichtenstein produced hard-edged, precise compositions that documented while they parodied often in a tongue-in-cheek humorous manner. His work was heavily influenced by both popular advertising and the comic book style. He himself described Pop Art as, "not 'American' painting but actually industrial painting".