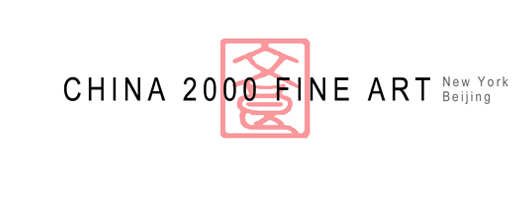 SELECT PAINTINGS OF ZHU QIZHAN ON THE TWENTIETH ANNIVERSARY OF HIS DEATH
Zhu Qizhan (1892-1996)
Artwork Image
Inscription:
Clear Peak and Towering Cliff
Autumn of Bingshen year (1956), paint the Tiandu Peak (Celestial Capital Peak) in Huangshan (Yellow Mountain). Loushui Zhu Qizhan
Signed Zhu Qizhan with three artist seals: Zhu Qizhan, Taicangyisu, Pisiju
Note: The Huangshan mountain range has many peaks, some more than 1,000 meters (3,250 feet) high. The three tallest and best-known peaks are Lotus Peak (Lian Hua Feng, 1,864 m), Bright Summit Peak (Guang Ming Ding, 1,840 m), and Celestial Peak (Tian Du Feng, literally Capital of Heaven Peak, 1,829 m).
Zhu Qizhan was very enthusiastic about China's new movement in art and believed that an invigorated Chinese painting style would evolve under the influence of "plein air" sketching. "Artist in Landscape" was painted in 1956 at the height of the new movement. The work, in ink and color on paper, depicts an artist facing a towering cliff that he is evidently sketching while sitting on a folding stool in a clearing under some characteristic Chinese trees. The painting is done in Chinese style with careful attention to brushwork. There is an inscription in Chinese which reads Clear Peak and Towering Cliff, the year 1956 autumn at Tiandu Peak in Huangshan and signed Qizhan. There are 3 seals in red on painting surface. The subject matter, a markedly non-Chinese method of painting, painted in a strikingly Chinese style is a brilliant comment on the new approach to painting. That the artist bears a distinct resemblance to Zhu Qizhan, in other words painting himself as sketching in the open air, shows how comfortable and confident he is with the new movement in modern art.