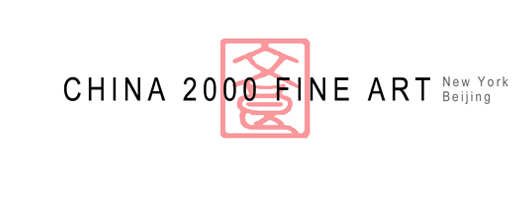 The poem by Bai Juyi 白居易 (772-846) in the inscription:
《奉和思黯相公以李蘇州所寄太湖石奇狀絕倫因題二十韻見示,兼呈夢得》
錯落復崔嵬,蒼然玉一堆。峰駢仙掌出,罅坼劍門開。
峭頂高危矣,盤根下壯哉。精神欺竹樹,氣色壓亭台。
隱起磷磷狀,凝成瑟瑟胚。廉棱露鋒刃,清越扣瓊瑰。
岌嶪形將動,巍峨勢欲摧。奇應潛鬼怪,靈合蓄雲雷。
黛潤沾新雨,斑明點古苔。未曾棲鳥雀,不肯染塵埃。
尖削琅玕筍,窪剜瑪瑙罍。海神移碣石,畫障簇天臺。
在世為尤物,如人負逸才。渡江一葦載,入洛五丁推。
出處雖無意,升沉亦有媒。拔從水府底,置向相庭隈。
對稱吟詩句,看宜把酒杯。終隨金礪用,不學玉山頹。
疏傅心偏愛,園公眼屢回。共嗟無此分,虛管太湖來。
Title: In reply to Chancellor Sian (Niu Sengru 牛僧孺, 779-848)'s Twenty Rhymes composed for the strange and unequaled Taihu rock sent by Li Suzhou (Li Daoshu 李道樞). Presented to Mengde (Liu Yuxi 劉禹錫, 772-842) as well.
Rugged, precipitous, it's a heap of greyish jade.
The crests emerge like the Immortal Palm; the crevices resemble the Sword-split Pass.
The peak is steep; the root is robust.
The bamboo-like essence shines; the semblance refined as a pavilion.
Conceals a gleaming appearance; condenses a jewel-like embryo.
The sharpness of edges in tune with a precious gemstone.
The towering block seems about to move, with an overwhelming momentum.
It is as peculiar as if it holds spirits of the occult, and as divine as if it harbors the god of cloud and thunder.
Inky as it is moistened by the new rain; variegated as it is glittered with the ancient moss.
Never has it been a perch of birds. It refrains from being tarnished by secular dust.
Tips are pointed as jade bamboo shoots; pits are deep as amber wine jars.
The god of the sea moves away the splendid rocks. While, as beautiful as the painted screen, some are amassed for the governor.
Existing as a rare creature, it compares to the scholar.
Shipped on a small boat and then hauled to Luoyang by the legendary Five Warriors.
Although there is no intention of where it will be, its rise and fall was conducted (by Li Suzhou)*.
Uprooted from the bottom of the water mansion, it is then placed at the meandering courtyard of the Chancellor.
It prompts one to recite a poem, and raise a wine glass.
Finally, it settles down with the right lord, and does not become a fallen jade mouintain.
Shufu* would be fond of it; Yuangong* would not withdraw his glance from it.
Alas, we both do not have the luck to have it, although we* once worked in Taihu.
Note:
When Chancellor Niu Sengru (779-848), was appointed to work at Luoyang, he received a Taihu rock from the Suzhou prefectural governor Li Daoshu. Niu invited poet Bai Juyi (772-846) and poet Liu Yuxi (772-842) to view the rock, and he also wrote a Twenty Rhymes poem about the rock to share with Bai and Liu. Later Both poets wrote a poem in reply to Niu's.
* [Li Suzhou] aka Li Daoshu, the Suzhou prefectural governor during that time. He sent the Taihu Rock from Suzhou to Luoyang and presented it to the Chancellor Niu Sengru, a scholar rock aficionado.
* [Shufu] Shu Guang and Shu Shou, grand tutors at the Western Han court, they both chose to retire from fame and success.
* [Yuangong] A famous late Qin and early Han dynasty hermit, who was secluded in a village near Suzhou.
* [we] means Bai Juyi, the poet himself and Liu Yuxi (772-842); each was once the prefectural governor of Suzhou.