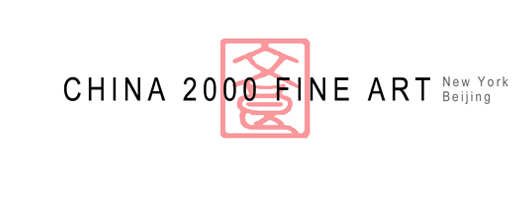 STRONGER TOGETHER - MELDING CULTURAL IDIOMS
Robert Rauschenberg (1925-2008)
Artwork Image
The Lotus Series (2008) is the last printed project completed by Robert Rauschenberg (American, 1925-2008) before his death. Ten of the twelve prints in the set combine intaglio printing - embossed photogravure of images of lotuses - and digital impressions based on the artist's photographs from his trip to China between 1982 and 1985. The two remaining prints, which are the only vertical images, were produced completely through digital processes. Although the Lotus Series is composed of large-scale prints, the source images were small, discolored photographs (the negatives were never found). In order to use the images for these prints, the photographs were digitally restored, enlarged, and printed on films that could be transferred by the artist onto boards. Once Rauschenberg had arranged the images on the boards, twelve of the fourteen resulting panels were scanned and proofed on a high resolution sixty-inch-wide photographic printer acquired specifically for the project.
From the start of his practice in the late 1940s and early '50s and throughout his career, Rauschenberg aimed to integrate into his work both new technologies - he was closely involved with Experiments in Art and Technology (E.A.T.), found by physicist Billy Klüver in 1966 - and, as he explained, "actual elements from everyday life." In his substantial production of paintings, drawings, and prints, for example, snapshots from travels, newspaper and magazine clippings, postcards, and other ephemera abound, whether in their original forms or as transferred images. His Thirty-Four Illustrations for Dante's Inferno (1958-60), in the collection of The Museum of Modern Art, marks one of the artist's first use of direct image transfer without resorting to collage. For this work, a selection of found printed images were humidified with a solvent and then rubbed from the back in order to transfer them onto sheets of paper. In the years to follow, Rauschenberg continued to experiment with transfer methods in a wide range of printing techniques, such as screenprinting, offset, and inkjet impressions, and, in the last two decades of his life, a variety of digital process.
Printmaking played a key role in Rauschenberg's practice. At Universal Limited Art Editions (ULAE; Long Island, NY) in 1962, the artist began working with publisher Tatyana Grosman on ways to transfer images from magazines and various sources to printing plates. He was able to pursue these interests further at ULAE in 1969 with the arrival of Bill Goldston, a master printer who had developed new lithographic transfer techniques in the mid-1960s while studying with former ULAE printer Zigmund Priedes at the University of Minnesota and also while working as a commercial printer during his military service at Fort jackson, South Carolina. Goldston and Rauschenberg worked closely throughout the 1970s, conducting a wide range of technical experiments to find, for example, a better way to photosensitize stones. In the late 1980s, the two became interested in computers and new printing plotters - technologies still considered "developing" at the time and generally held in lower regard than traditional printing methods. It was the artist and the printer's relentless curiosity and openness to new technologies that led to The Lotus Series, initiated in the summer of 2006.
This project stands out in Rauschenberg's printed oeuvre for its method of production and use of new printing tools rather than its imagery. In fact, several of the source photographs, taken years earlier, had already appeared in photographic projects, such as Chinese Summerhall (1982-83). Published by Graphic Studio, at the University of South Florida, Tampa, this one-hundred-foot-long photograph consists of fifty-two enlarged cut-and-paste color images from the set of over five hundred photographs taken by the artist in China. Rather than using a transfer process, as he did for The Lotus Series, Rauschenberg produced this work using a giant roll of photosensitive paper, exposing it section by section to produce the work.
While the imagery in The Lotus Series is hardly new, Rauscenberg's reuse of these motifs - more than two decades after he took the photographs - is itself a fascinating aspect of the project. There is a tension between the nostalgic, faded photos of China and the rendering of these in the digitally enhanced colors and high-resolution output on paper. With this series, Rauschenberg blends traditional with innovative, prompting the viewer to look at the receding past with the hyperclarity that today's technology has made possible. Together, the twelve prints encourage a multilayered reflection on our very ability, or inability, to function in a constantly changing and developing environment.
(Cherix, Christophe. Print/out: 20 Years in Print. New York: Museum of Modern Art, 2012. Print.)
Robert Rauschenberg
(October 22, 1925 - May 12, 2008) was an American painter and graphic artist whose early works anticipated the pop art movement. Rauschenberg is well known for his "Combines" of the 1950s, in which non-traditional materials and objects were employed in innovative combinations. Rauschenberg was both a painter and a sculptor and the Combines are a combination of both, but he also worked with photography, printmaking, paper-making, and performance. He was awarded the National Medal of Arts in 1993. He became the recipient of the Leonardo da Vinci World Award of Arts in 1995 in recognition of his more than 40 years of fruitful art making.