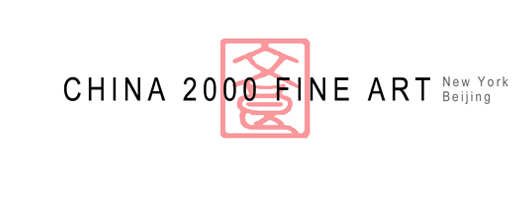 Calligraphy
卲編修伯英夙擅辭翰,尤精鑒別,爰自三唐迄乎當代書畫名蹟,庋藏至數十百種。益以婦翁,楊公舊儲,最而錄之,仿江邨例,為書一十六卷,命曰古緣萃錄。夫緣之為說,肇自佛乘。招之不來,摩之不去,適然而合,歘然而離,是名宿緣。以是因緣歷無量劫,是名種緣。編修有真性情,真識力,千載名流精神來聚。所謂宿緣者,非耶夫西垣圖籍,遭寇警而飄蘦東瀛,古書回變,法而抬棄。編修高臥滄江虹月,無恙摩挲珎護,與古為新抑。又所謂種緣者已。蒙也不學,夙嘗嗜此。然而食無餘資,居無定宇。
[The content is from the preface written in 1903 by Weng Tonghe (1830-1904) for the book Gu yuan cui lu, a catalog of paintings and calligraphy, by Shao Songnian (1848-1923)]
Translation
Shao Songnian, the editor, is expert in literature, especially analysis and evaluation. His painting and calligraphy collection covers thousands of subjects and ranges from the Tang dynasty to the present. Shao's father-in-law, Yang Qinglin, has a good art collection as well. Similar to Jiangcun Xiaoxia Lu Shao he compiled his and his father-in-law's collections into a sixteen volume catalog titled Gu Yuan Cui Lu.
The word Yuan [translated as the chance of affinity] is a Buddhist-related concept. Yuan can neither be summoned nor dismissed, converging when appropriate and then diverging in a flash. It is Su-Yuan that is predestined or deterministic. Yin-Yuan is the 'chain of causation' that has been accumulating for countless eons. Zhong-Yuan is the accumulation of the cycle of cause and effect, which determines the next cause-and-effect.
Shao, the editor, is a person of good temperament and knowledge who embraces the chance to aggregate the spirits of great scholars. Was it predestination that caused the return of these tomes that were lost during the invasion and scattered in the Japan? The crescent moon lies high above the lake. The editor holds the saved books caressingly. These old works of literature are timeless. They exist afresh in the present cycle of cause-and-effect. I am naive and uncultured, but I have always been fond of books. Even though I have no spare grain to eat and no constant place to live....
Inscription
己卯(1939)立秋後殘暑未退。寫此遣悶。仲元賢契屬書 蟄廬
铃印:云誥、蟄翁、天趣
In the year of Jimao (1939), after the start of autumn, the lingering summer heat has not subsided. I wrote this to dispel the stuffiness. Presented to Mister Chung Yuan. Zhelu (signature)
Seal: Yungao, Zheweng, Tianqu
Artist Bio
Chen Yungao (1877-1965), courtesy name Zilun, Huangzi, pseudonym Zhelu, was a native of Zhili, Hebei province. In 1903, Chen was granted the title of Jinshi or "presented scholar", a graduate of the palace examination. He was appointed a compiler at Hanlin Imperial Academy. In 1911, Chen became a senator of the Prince Qing Cabinet Bideyuan, a central institution founded in 1911 for establishing a constitutional government system in the late Qing dynasty. During the war, in 1944, with Pan Linggao (1867-1954) and Fu Zengxiang (1872-1950), he erected a Jiashen Monument at the Beijing's Jingshan Park to promote patriotism and anti-Japanese sentiment. In 1955, Chen was a research fellow of the Central Research Institute of Culture and History. Other fellows at the institute are all senior scholars, like Qi Baishi (1864-1957). In 1956, with Zhang Boju (1898-1982), Pu Xuezhai (1893-1966), Zheng Songxian (1892-1976), Guo Fenghui (1898-1973) and Zhang Shizhao (1881-1973), Chen established the Chinese Calligraphy Research Society and became its president. The Society fostered many great artists, like Qi Gong (1912-2005), Chen Peng (b.1931), Liu Bingsen (1937-2005), Wang Xuetao (1903-1982) and Wang Kunlun (1902-1985). One of Chen's calligraphic couplets is hanging on a pair of pillars at the Du Fu Cottage in Chengdu. A colophon by Chen on a Guan Ping (1895-1967) painting is in the collection of the Indianapolis Museum of Art.