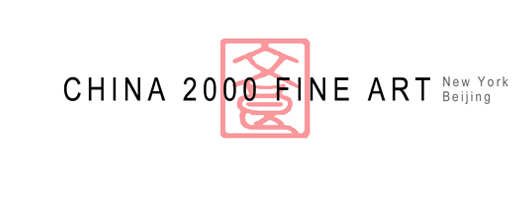 Calligraphy
《八月仲秋》適憶奉辭,經今數載,何期分袂,遂絶知聞。企望白雲,心歸故里。俯思素友,情想追尋。况高树吟蝉,雕(雕)堂去鷰,羁游盛(感)思,独叙伤怀,寄此深心,希存来问。《十一月仲冬》秋首分飛,許即相見。為緣公務,遂闕躬參。恨憶勞心,寸陰如歲。覩冰池之寫鏡,云似羈愁。
[Excerpt from the Tang Twelve Months' Corresponding Letters. They are The eighth month mid-autumn letter, and The eleventh month mid-winter letter]
Translation
I thought of our last farewell, which was a few years ago. I did not expect I would not hear from you after we parted. By looking at the white cloud (under which my home lies), I feel my heart has returned home. My dear friend, you are in my thoughts. Like a cicada chirping aloft the tree, a swallow that is parted from its hall decorated with a painting of an eagle, I roam afar, and am filled with nostalgia. It is sad to unfold my deepest feelings alone; I thus share them with you. I look forward to hearing from you.
We parted in the beginning of autumn and promised to meet soon. Because of business affairs, I could not personally pay my respects to you. Filled with regret and worry, I feel like time has stopped. I look at the mirror-like surface of an icebound pond reflecting a cloud which is anchored like the lingering sadness.
Inscription
书应道周仁兄雅属。瘦岑、年
铃印:汪彭年印
Written and presented it to Mister Daozhou. Shoucen (signature), Nian (signature)
Seal: Wang Pengnian yin
Artist Bio
Wang Pengnian (1879-1957), courtesy name Shouchen, pseudonym Shoucen, was a native of Jingde county, Anhui province. Wang graduated from Hosei University, Japan. He was a member of Tongmenghui, also known as the Chinese Revolutionary Alliance, an underground resistance movement founded by Sun Yat-sen (1866-1925), Song Jiaoren (1882-1913), and others in Tokyo, Japan, on 20 August 1905. In 1907, with Yu Youren (1879-1964), Wang Yunzong (1872-1918) and other scholars, Wang founded the Shenzhou Daily in the British concession in Shanghai, and was the editor in chief, promoting democracy and urging revolt against the monarchy; later Wang became its director. After the Xinhai Revolution, Wang went to Beijing to run for Senate and handed over the Shenzhou Daily to Wang Yunzong. In 1915, Wang along with other activists tried to secretly organize the overthrow of Yuan Shikai (1859-1916). The plot was discovered and Wang was forced to flee Beijing. In 1923, the president of the Northern Warlords Government, Li Yuanhong (1864-1928), appointed Wang as the supervisor of Fengyang Barrier in Anhui. Later, he was transferred to the Tungken area and served as the general secretary. When Chiang Kai-shek came to power, Wang joined the anti-Chiang activity, which was a failure. Wang thus escaped to Hong Kong, Hanoi, and later made his way to Yunnan, where he was employed under Tang Jiyao (1883-1927), General of the Yunnan clique of warlords. After Tang died, Wang moved to Shanghai, Suzhou, Hong Kong and a number of places. When World War II ended Wang moved from Hong Kong back to Shanghai. Wang was a poet, calligrapher, painter and collector. His collection of books and of paintings such as Zheng Xie's (1693-1765) "Bamboo", Zhu Da's (1626-1705) "Rocks" and treasures by the Song Emperor Huizong were destroyed during World War II.