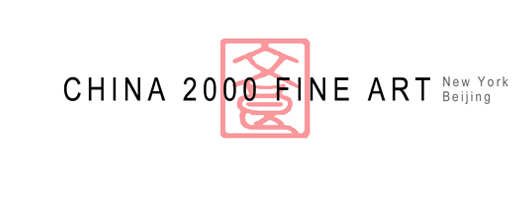 Annysa Ng | Imperial Pair - Emperor
Annysa Ng is a New York-based, Hong Kong-born artist. She studied fine art at Staatliche Akademie der Bildenen Künste in Germany and School of Visual Arts in New York. She was awarded Creative Engagement Grants from LMCC, Manhattan Community Arts Fund, 2009/10 Fellowship recipient from the Urban Artist Initiative/NYC, Osaka Governor Prize by Nippon Modern Fine Arts Association, Fellowship at the National Academy Museum and School in NYC, and Residency at Egon Schiele Art Centrum in Czech Republic. She launched her first solo show in New York in 2005 and her first solo show in London in 2009. Ng's works have been exhibited internationally including the SCOPE art fair in Basel, 'Young Artists from New York 2007' at the Egon Schiele Art Centrum in the Czech Republic, Asian Contemporary Art Fair in New York, the Arts Collection NICHIGENTEN at Osaka Municipal Arts Museum in Japan, and the 9th Chinese National Art Exhibition in Beijing. Her work has been collected by Deutsche Bank, the Stuttgart City Library, Mandarin Oriental Hotel and Georg v. Holtzbrinck GmbH & Co.KG, Germany. In 2008, she was named one of the Ten Talents to Watch by the London Times. Also, in 2008, Ng co-founded an artist collective, Tomato Grey, devoted to the fostering of cultural exchange between practitioners of arts in Hong Kong and in New York.
SELECTED RECENT SOLO EXHIBITIONS
2018 Circle with Radius of Zero, China 2000 Fine Art, New York, NY
2013 Celestial Revolution, Blindspot Gallery, Hong Kong
2012 Transgress : Beyond the Cultural Borders, La Murrina, New York, NY
2011 Eyes Closed, Blindspot Gallery, Hong Kong
2009 Her Eyes Closed, Holster Projects, London, UK
2009 Galerie Michael Sturm, Stuttgart, Germany (Two person show)
2007 Weave a Maze, Economist Gallery, Fringe Club, Hong Kong
2006 Toupee, Shin Choi Store, New York, NY
2005 Love & Fear, Holasek Weir Gallery, New York, NY
SELECTED RECENT GROUP EXHIBITIONS
2020 49.5, 601Artspace, New York, NY
2019 What Is Feminist Art?, Lawrence A. Fleischman Gallery at The Archives of American Art, Smithsonian Institution, Washington, DC
2017 Infinite Narrative, Chinese American Arts Council/Gallery 456, New York, NY
2015 EAST meet WEST, Nancy Lloyd Fine Art, New Hope, PA
2014 To See a World in a Grain of Sand, China 2000 Fine Art, New York, NY
2013 Vivid Reflections: Nostalgic Renderings, General Electric Cultural Fine Art gallery, Connecticut, NY
Pulse New York: Galerie Michael Sturm, New York, NY
Resurrection, Observatory at Proteus Gowanus Art Complex, Brooklyn, NY
2012 Incognito: The Art of Disguise, Neoteric Fine Art, Amagansett, NY
No Trans-national - Liquid Borders and Empty Promises, ISE Cultural Foundation, New York, NY
THE INFLUENTIAL FEMALE - Drawings Inspired by Women in History, Kentler International Drawing Space, Brooklyn, NY
Manifest DESTINY, China 2000 Fine Art, New York, NY
2011 Hong Kong Whispers, 198 Contemporary Arts and Learning, London, UK
Observed, Imagined and Recreated, Longwood Art Gallery @ HOSTOS | The Bronx Council on the Arts, NY
Interwoven: Icons and Ideas, Hampen Art Gallery, University of Massachusetts Amherst, MA
New Shoots Off the Old Truck - Contemporary Chinese art with a Classical Roots, China 2000 Fine Art, New York, NY
2010 Tomato Grey: 18 degree of Acclimation, White Box, New York, NY
SCOPE Basel: Holster Projects, Switzerland
Alternate Selves, Lexington Art League, Lexington, Kentucky
2009 Art Fair 21: Galerie Michael Sturm, Cologne, Germany
2008 Dare to Struggle, Dare to Win: Emerging Artists from the Chinese Diaspora, Deutsche Bank, New York, NY
The 27th Arts Collection NICHIGENTEN, Osaka Municipal Arts Museum, Japan
Stripped, Holster Project, London, UK
Over the Rainbow of NEXT I(s) Art Project, Yoo Art Space, Seoul, Korea
2007 Black Milk, Vanina Holasek Gallery, SCOPE Basel International Contemporary Art Fair, Switzerland
Young Artists from New York 2007, Egon Schiele Art Centrum, Cesky Krumlov, Czech Republic.
Spotlight HK, the Arts House at the Old Parliament House, Singapore.
2005 Women's Voices, GEDOK e.V., Stuttgart, Germany
Witch Hunt, Richard Shack Gallery, Miami Art Center, FL
The 24th Arts Collection NICHIGENTEN, Osaka Municipal Arts Museum, Japan
1999 The 9th Chinese National Art Exhibition, China Art Gallery, Beijing, China