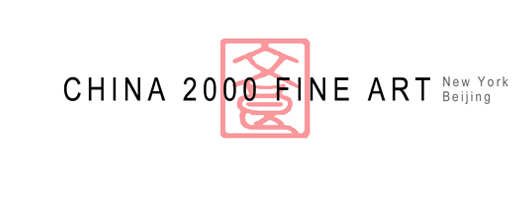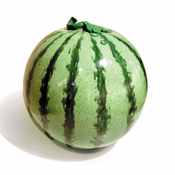 Ai Weiwei, born on 28 August 1957 in Beijing, China, is a Chinese contemporary artist, active in sculpture, installation, architecture, curating, photography, film, and social, political and cultural criticism. In 1978, Ai enrolled in the Beijing Film Academy and studied animation. In 1978, he was one of the founders of the early avant garde art group the "Stars", together with Ma Desheng, Wang Keping, Huang Rui, Li Shuang, Zhong Acheng and Qu Leilei. From 1981 to 1993, he lived in the United States, mostly in New York. He studied briefly at Parsons School of Design and at the Art Students League of New York. He returned to China in 1993 and in 1997 founded the China Art Archives and Warehouse in Beijing. Ai collaborated with Swiss architects Herzog & de Meuron as the artistic consultant on the Beijing National Stadium for the 2008 Olympics. As a political activist, he has been highly and openly critical of the Chinese Government's stance on democracy and human rights. He has investigated government corruption and cover-ups. In 2011, following his arrest at Beijing Capital International Airport on 3 April, he was held for 81 days without any official charges being filed; officials alluded to their allegations of "economic crimes". On 22 June 2011, the Chinese authorities released Ai from jail. In July 2015, he was given a passport and may travel abroad.

AWARDS AND HONORS
2008
Chinese Contemporary Art Awards, Lifetime Achievement

2009
GQ Men of the Year 2009, Moral Courage (Germany); The Art Review Power 100, rank 43; International Architecture Awards, Anthenaeum Museum of Architecture and Design, Chicago, USA

2010
In March 2010, Ai received an Honorary Doctorate Degree from the Faculty of Politics and Social Science, University of Ghent, Belgium. In September 2010, Ai received Das Glas der Vernunft (The Prism of Reason), Kassel Citizen Award, Kassel, Germany. Ai was ranked 13th in ArtReview's guide to the 100 most powerful figures in contemporary art: Power 100, 2010. He was also awarded a Wallpaper Design Award for the Tsai Residence, which won Best New Private House.

2011
Ai was appointed Visiting Professor of the Berlin University of the Arts. In October 2011, when ArtReview magazine named Ai number one in their annual Power 100 list, the decision was criticized by the Chinese authorities. Chinese Foreign Ministry spokesman Liu Weimin responded, "China has many artists who have sufficient ability. We feel that a selection that is based purely on a political bias and perspective has violated the objectives of the magazine".
In December 2011, Ai was one of four runners-up in Time's Person of the Year award. Other awards included: Wall Street Journal Innovators Award (Art); Foreign Policy Top Global Thinkers of 2011, rank 18; The Bianca Jagger Human Rights Foundation Award for Courage; ArtReview Power 100, rank 1; Membership at the Academy of Arts, Berlin, Germany; The 2011 TIME 100; The Wallpaper* 150; Honorary Academician at the Royal Academy of Arts, London, UK; and Skowhegan Medal for Multidisciplinary Art, New York, NY, USA.

2012
Along with Saudi Arabian women's rights activist Manal al-Sharif and Burmese dissident Aung San Suu Kyi, Ai received the inaugural Václav Havel Prize for Creative Dissent of the Human Rights Foundation on 2 May 2012. Ai was also awarded an Honorary Degree from Pratt Institute, honorary fellowship from Royal Institute of British Architects, elected as Foreign Member of Royal Swedish Academy of Arts, and recipient of The International Center of Photography Cornell Capa Award. Ai was ranked 3rd in ArtReview's Power 100. He was one of 12 Visionaries honoured by Conde Nast Traveler, along with Hillary Clinton, Kofi Annan, and Nelson Mandela.

2013
In April, Ai received the Appraisers Association Award for Excellence in the Arts. Fast Company has listed him among its 2013 list of 100 Most Creative People in Business. His guest-edit in 18 October issue of The New Statesman has won an Amnesty Media Award in June 2013. He has received the St. Moritz Art Masters Lifetime Achievement Award by Cartier in August. His documentary Ping'an Yueqing (2012) has won the "Spirit of Independence" award at the Beijing Independent Film Festival. He was ranked no.9 in ArtReview's Power 100. He received an honorary doctorate in Fine Arts at the Maryland Institute College of Art in Baltimore, USA.

2015
On 21 May 2015, Ai, along with the folk singer Joan Baez, received Amnesty International's Ambassador of Conscience Award, in Berlin, for showing exceptional leadership in the fight for human rights, through his life and work. The artist, who was at the time under surveillance and forbidden from leaving China, could not take part in the ceremony. His son Ai Lao accepted the prize on behalf of his father, called on the stage by Tate Modern director, Chris Dercon, who also spoke on behalf of the Chinese activist. Ai Weiwei wanted to pay tribute to those people in worse conditions than him, including civil rights lawyer Pu Zhiqiang who faces eight years in prison, imprisoned Nobel Peace Prize-winning poet Liu Xiaobo, journalist Gao Yu, women's rights activist Su Changlan, activist Liu Ping and academic Ilham Tohti.